Portable Heater & Boiler Rental
Portable Air and Power offers a full inventory of heaters and boilers for commercial and industrial customers.
We have ample experience to design and install temporary heating systems for any structure type.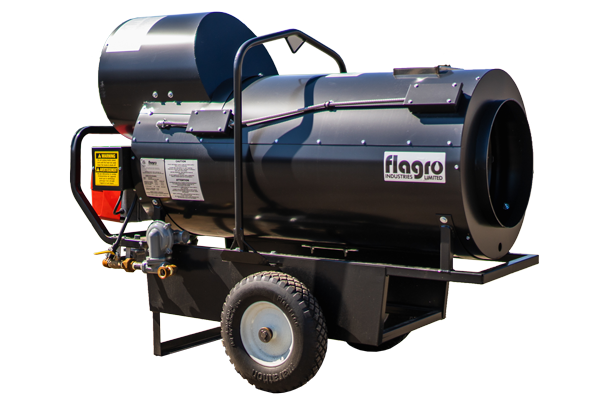 Direct Fired Heater Rental Options
Direct fired heaters are available from 70,000 to 4,000,000 BTU, utilizing natural gas, propane, or fuel oil. Direct fired portable heaters must be installed in an area with ventilation. With the air passing directly through the flame, you will experience direct heat. All the fuel is converted to heat which lowers fuel and operating costs.
Indirect Fired Heater Rental Options
Indirect fired heaters are available from 100,000 to 1,000,000 BTU, using natural gas, propane, or fuel oil. These portable heaters are great for occupied spaces as the air is clean and safe to inhale, never comes in contact with the flame, and usually installed outside and ducted indoors.
Electric Heater Rental Options
Electric heaters are available from 10 kW to 100 kW, utilizing 240-volt single phase to 480-volt three phase. Deemed the safest and cleanest, our electric portable heaters are easy to move from location to location and operate efficiently to heat your space.
Boiler Rental Options
Boilers are closed machines used to heat water. We offer hot water and steam boilers with either natural gas, propane, or oil heat exchangers from 10 to 200HP.
Industry Applications for Heater & Boiler Rental
We provide portable heater rentals during scheduled maintenance of primary systems, supplementary heating for especially cold situations needing extra heat, or emergency response to a system failure when heating a space is critical to production. Boilers are used in many applications including certain power and heat generation processes. We supply temporary heaters and boilers to the commercial, industrial, and manufacturing industries as well as for special events.
Our heating solutions are frequently used for:
Warehouse space
Buildings under construction
Production areas
Portable Heater Capabilities
Electric Heaters

10 to 150 kW
240 Volt, 208/460 Volt

Gas and Fuel Oil Heaters

40,000 BTS to 1.5 Mil BTS
Indirect and Direct Fired
Boilers

10 to 200 HP
Hot Water and Steam
Natural Gas, Propane, and Oil Heat Exchangers