Multiple Locations Throughout the Southeast
Portable Air and Power has several locations in cities throughout the Southeast to provide temporary power, heating, and cooling equipment and solutions to our industrial, manufacturing, and commercial customers. We have strategically chosen each location so we can deliver our equipment anywhere the job takes us.
and have a solution delivered to you!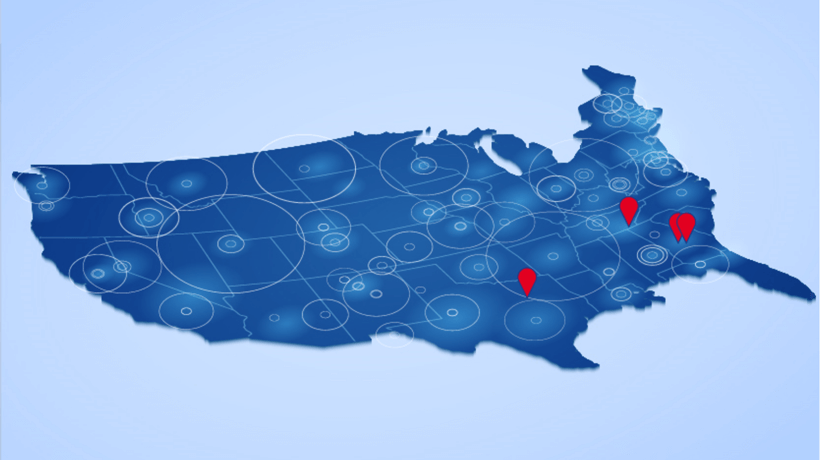 Large Rental Coverage Area
Our rental coverage area spans far beyond our physical locations. We have the reach and capabilities to deliver your power, heating, and cooling solution anywhere you need us to.
Skilled & Passionate Rental Team
Our entire team, from sales and support staff to our technicians and service crews, upholds values that drive their production and service each day. We work to instill a sense of accomplishment on a job done well and right the first time. We treat others as we would want to be treated. Our team puts passion and energy into each stage in the process you are in – from requesting a quote to evaluating your overall experience with us after takedown.